A beginner's guide to mortgages
Last Modified 16th of February 2021
If you are thinking about putting your first step onto the property ladder you will almost certainly be looking at getting a mortgage.
So just what is a mortgage exactly?
A mortgage is a loan that is secured against the home you buy. The mortgage market has taken a hit in recent years but there are still competitive products available and you need to think very carefully about what product suits your situation now and in the near future.
A mortgage is a form of borrowing
This is the aspect that people tend to focus on most and determines what property it ultimately purchased. How much you can borrow will depend on the lender, your personal circumstances (i.e. income and expenditure) and whether you are buying the property with another person (a joint mortgage).
It used to be possible to get a mortgage for 100% of the value of the property you were buying meaning no issues of deposit. Now most lenders tend to offer around 75% LTV (loan to value) deals. This means that whatever property you are looking at you need to have a deposit of around 25% of the value of the property.
You can obtain a no obligation estimate telling you what you can borrow directly from a lender by either making an appointment with them or by using a general mortgage calculator on the lender's website.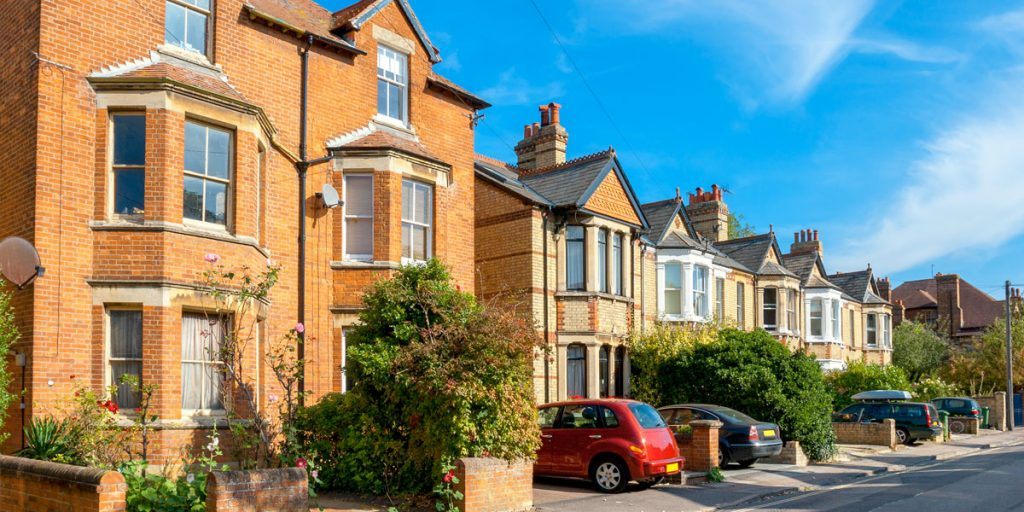 Mortgage types
Once you have a general understanding of what you can borrow and how much deposit you have you can then start considering what type of mortgage is best for your situation. There are two typical types of mortgage: Fixed or Variable rate. Mortgage interest rates are set at a percentage above the Bank of England's base rate. This rate is determined each month by the Bank of England and can go up or down. Read more in our guide about variable rate mortgages.
A fixed rate mortgage is set at a certain rate for a set period so if the Bank of England's base rate changes your mortgage rate does not. Fixed rate mortgages tend to be offered at a significantly higher rate than a variable rate but depending on the term length can work out cheaper. They also give you the reassurance that for the length of the term your repayments will not increase.
A variable rate mortgage (a tracker mortgage) is set at an amount above the base rate and your payment will increase or decrease in union with the base rate. For example, the tracker mortgage is set at 2.49% above the base rate. When the base rate is 0.5% you will be repaying your mortgage at a rate of 2.99%. If the base rate were to increase to 1.5% you would then be repaying your mortgage at a rate of 3.99% (1.5%+2.49% = 3.99%). Variable rate mortgages can significantly reduce your monthly repayments whilst the base rate is low. But there's no guarantee that the base rate won't increase beyond your budget and you may not be able to find a fixed rate that you can afford.
Repayments
Mortgages can be repaid in two ways: Capital Repayment or Interest Only.
If you decide to repay your mortgage through Capital Repayment this means that your monthly payment is split between paying your original loan and paying the interest charged on the loan. Your monthly payment will tend to be higher than an Interest Only Repayment but by the end of your mortgage term you should have repaid your debt and own your home outright.
An Interest Only repayment option means that you only pay for the interest charged on your loan each month. At the end of the term you will still owe the original value of the loan and must have another means to clear your loan. Most providers only tend to offer this sort of loan on second homes on a Buy to Let mortgage type. This is when a second home is bought solely to let to tenants then when the home value has increased it is sold, repaying the mortgage in full.
If you are in financial difficulty and aren't near retirement age, some providers may allow you to change your mortgage repayment type to an Interest Only repayment for a set limited time.
Most mortgages last for 25 years but depending on your age you can extend or shorten the mortgage term. Your interest charges and monthly repayments will change depending on the length of the term.
Arrangement fees
Nearly all mortgage lenders charge an arrangement fee. This can usually be added to the mortgage but if you have the cash available you would save 25 years worth of interest by paying it upfront.  All fees will be set out in your mortgage offer terms before you sign so make sure you understand what these are.