Debt advice for pensioners
Last Modified 16th of February 2021
Accumulating debt is something that tends to be associated with the young, which is a common misconception. We live in an ageing society and paying off outstanding sums can often prove more difficult if you're retired and relying on a pension for financial support.
Recently published figures revealed that people aged 65 and over in the UK owe more than £8 billion in debts, and around 1.5 billion pensioners are struggling with credit card debt. With the cost of living continuing to rise, this problem is set to get worse unless the problem is tackles head-on.
Debt is a greater concern for older members of society because of their income circumstances. If you're still of working age, at least you can take on a second job or work overtime to help tackle your debt problems.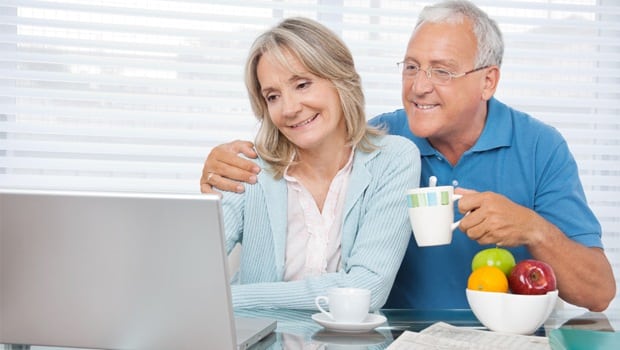 If you are retired, however, you will be on a fixed income courtesy of your pension. This makes it a lot harder to find spare cash in order to repay outstanding sums.
Manage your debt and finances
The basic debt solutions advice for pensioners is the same as those in employment: focus on getting rid of the highest interest debt first. This is usually in the form of credit cards or storecards. If you can only afford to focus on one debt, this should be it, as it will mount up and spiral out of control much quicker than lower interest loans
Knowledge is power when it comes to debt management, so put together a list of all your debts – credit cards, loans, overdrafts and mortgages – and work out the total amount you owe.
Create a clear plan
The next step is to make a list of all your monthly outgoings and cross reference this against the pension payments you receive each month. The sum left over is your disposable income – can you afford to contribute any of that figure towards paying off your debts?
Even though you're on a fixed income, there are still ways to save money each month. Switching gas or electricity providers could get you a better deal, shopping at a cheaper grocery store could save you a few pounds and cutting back on luxuries such as meals out will also make a difference. You might want to consider selling your car if you own one as pensioners are entitled to free bus travel in the UK.
Focus on clearing your debt
The important thing once you've made these savings is to plough the additional money into paying off your debts. You might be tempted to save something for a rainy day, or to pass on to your family, but it's actually a lot wiser to focus those finances on become debt-free. Most debts will still need to be settled even after you're gone, so chances are your children won't see those savings anyway if you leave behind outstanding debt.
What else can I do?
As a pensioner, one really important aspect of your financial help is government benefits. There are millions of pounds set aside each year to help out people of retirement age, much of which goes unclaimed simply because people don't know they are entitled to assistance. Among the key benefits on offer are pension credit – a supplement to top up your weekly income if it's below £159.35 for single people or £243.25 for couples – winter fuel payments, council tax benefits and even a Christmas bonus. Age UK is a fantastic charity that can help you to find out whether you are entitled to certain benefits and even help you to receive backdated payment for assistance that you should have been claiming. You'll be amazed just how much you can receive through backdated claims.
Borrow against your home
One other option to look at if you're a pensioner struggling with debt is equity release. This is where you borrow money against the value of your home, which is only paid back when you sell the property – either because you're downsizing, moving to a care home or after your death. It is a particularly popular option for homeowners that have finished paying off their mortgage, as it frees up money to grant them a better lifestyle in later years.
Equity release should be considered carefully before you enter into an arrangement as it will have an effect on both your finances – for instance if you need the money from selling your house to fund care home fees – and the inheritance your family will receive. Again, it is worth contacting Age UK as a first port of call in order to discuss your options with an unbiased expert before you decide to proceed.